In summer 2017 we are guiding three trips in the Olympic Mountains: an all boys expedition, an all girls expedition, and a co-ed field study adventure.* These programs introduce campers to a wealth of knowledge while exploring truly world class wild places. Register now or learn more below.
*As of 5/16/17, the All Boys Expedition & the Backcountry Field Study trips are full. You can sign up to be on a waitlist, and we'll let you know if a spot opens up. Also, it will help us greatly in planning next year's programs.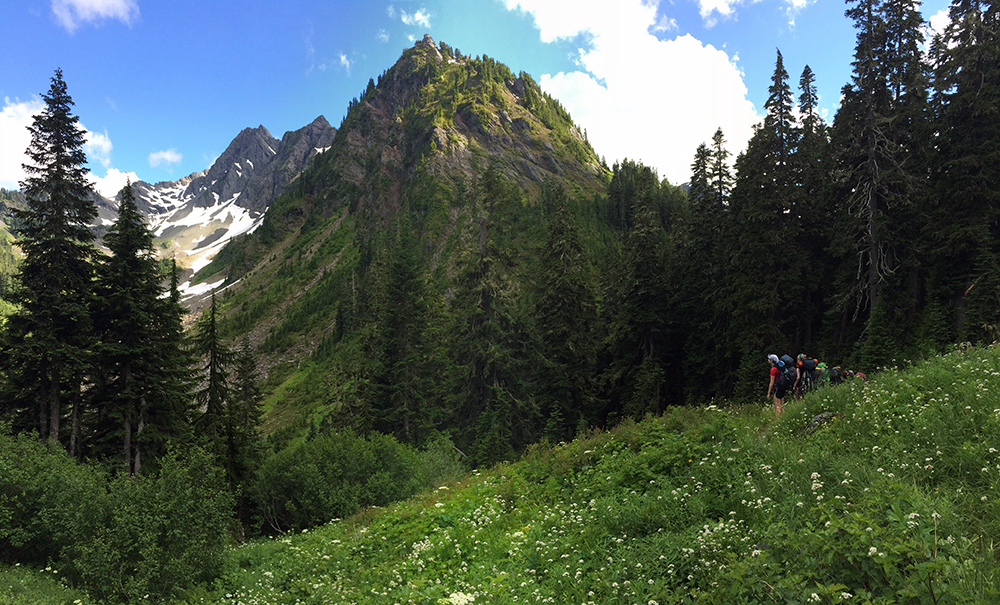 Backcountry Expeditions
All Girls: July 17-22
*FULL* All Boys: July 24-29
Ages 12-18
Cost: $490
Olympic National Park
Backcountry Field Study
*FULL* Aug 7-12
Co-ed
Ages 12-18
Cost: $490
Olympic National Forest
We build our camps upon a foundation of natural history, wilderness awareness, and an overarching attitude of respect and gratitude toward the living world. Our curriculum covers a wide range of skills and knowledge including trip planning, fundamentals of backpacking, survival techniques, ecology, ethnobotany, and natural science. Our guides have extensive backcountry experience, are certified in wilderness first aid and CPR, and are dedicated mentors. We want our campers to leave with the necessary understanding and skills to be able to enter the wilderness with safety, respect, and a sense of wonder and belonging.
Wild Society welcomes youth of all backgrounds, regardless of experience, access to equipment, or ability to pay tuition. Financial aid is available for all of our summer camps.