---
Upcoming
For the Love of Plants
2nd annual film festival & talks
Thu Feb 9 • 6:30-8:30pm
Firehouse Theater, Kingston
All ages, free and open to the public.
Donations and advance registration encouraged.
Must-see shorts
"Clam Basket" (feat. Ed Carrier), "The Wet Desert," "The Sex Lives of Christmas Trees," "These Resurrection Plants," and more
Three phenomenal speakers
Mark Darrach, field botanist & rare plant expert
Melinda West, plant fiber artist
Dan Hinkley, global plant explorer
Join us for a night celebrating the wild world of plant life!
---
Monthly Story Night
On hiatus due to a severe lack of volunteer resources. We are looking for a self directed volunteer who wants to take on managing a regular story night. This is a great way to get involved with the Wild Society community in a well defined way! If this is you please get in touch.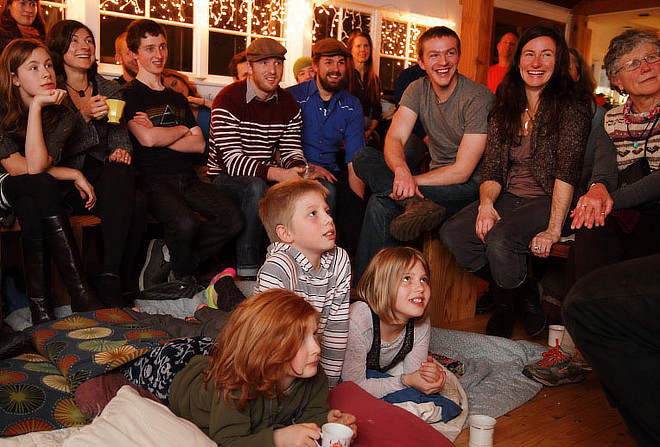 We believe it's important for communities to have plenty of opportunities to come together to explore through stories, remembrance, and the human voice. Turn off your screens, come see your people, and listen to your stories! Bring the whole family and be prepared to be delighted.
This monthly event is free, kid-friendly, and open to all.
---
Past Events
Changing Tides Film Festival & Talks
Thank you to all who came out for this awesome event! With standing-room only, the turnout was incredible, the speakers engaging and the films beautiful.
Thurs. January 28th  •  7:00pm-9:30pm  •  Firehouse Theater, Kingston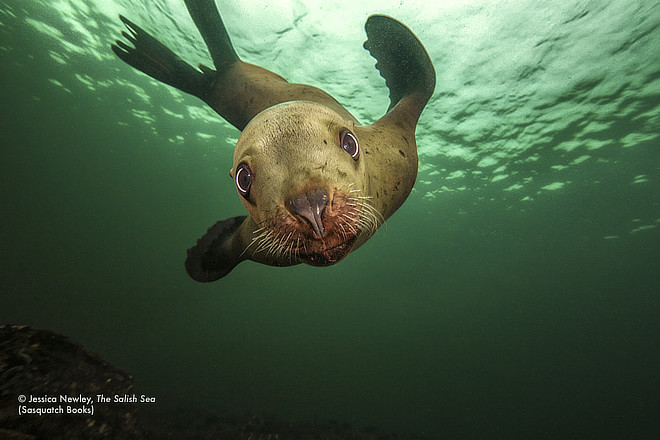 Stories of restoration in the Salish Sea: join the Wild Society for a night of exploration through the vast world beneath the surface of our local inland sea. Learn about the beautiful, complex, and illusive ecosystems of the waters right outside our doors.
Speakers
Joseph Gaydos, Chief scientist for the Seadoc Society
Paul Dorn, Fisheries biologist for the Suquamish Tribe
Brian Allen, Marine naturalist for the Sound Restoration Fund
Films
The Unknown Sea, Kevin Campion
Forage Fish of the Salish Sea, Jesse Nichols
Skagit Marine Reserves: Anchor for an Ecosystem, Jesse Nichols
Exploring at Low Tide, John F. Williams
Olympia Oysters, John F. Williams
Bull Kelp, John F. Williams