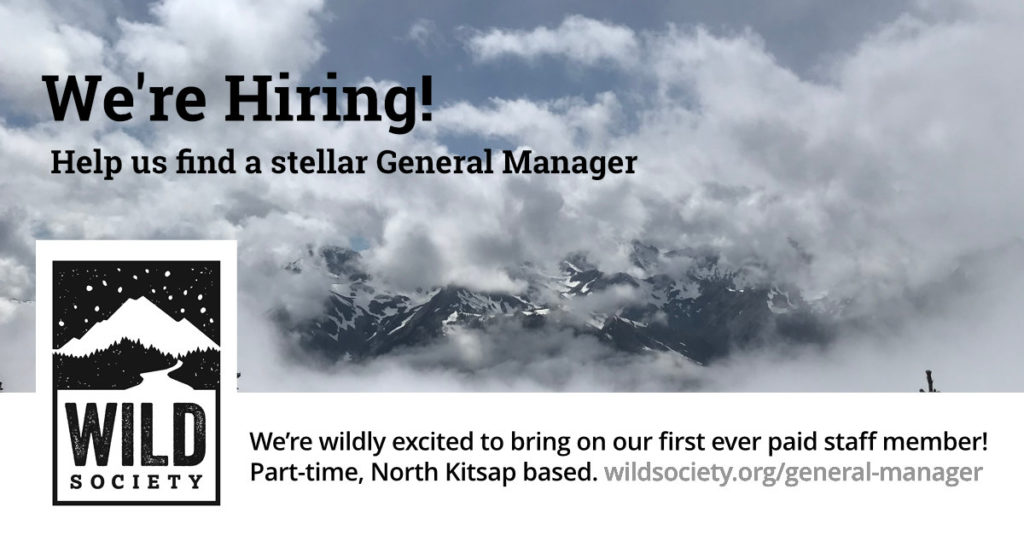 Open until filled: General Manager
Wild Society has been growing rapidly, thanks to the passionate volunteer work of our founders. We are now excited to bring on our first paid staff member! You will be responsible for continuing to grow our organization's ability to connect human hearts with the everyday wild with significant support from a network of volunteers, community partners, donors, board members, and program participants. You will have the opportunity to help guide the future direction of our work, collaborating with our community and the natural world for the betterment of both.
North Kitsap based, part-time exempt, flexible schedule, 25 hrs/week. Starting salary $24,000. Priority given to applications received by 3/31/19.
Full job description here + how to apply.
---
Backcountry Guides & Naturalists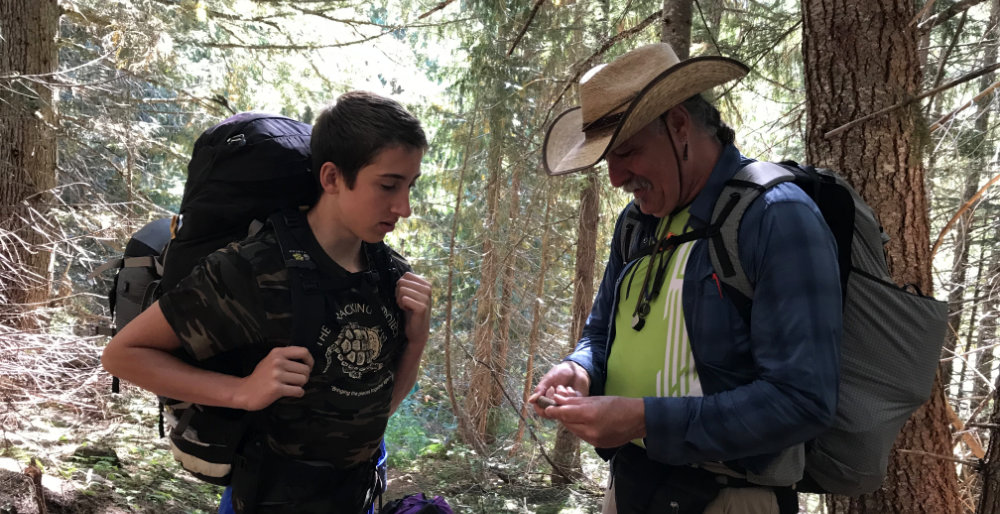 We're always looking to grow our roster of well-seasoned guides and naturalists. Do you have a tremendous passion for the outdoors, experience working with youth, and believe in our mission as much as we do? Are you an professional field scientist and/or experienced naturalist looking to share your knowledge with the next generation?
The listings above are for our Backcountry Field Study summer camp programs in the Olympics. There are many opportunities to connect year round—please see our volunteer page and contact myrna@wildsociety.org to get involved.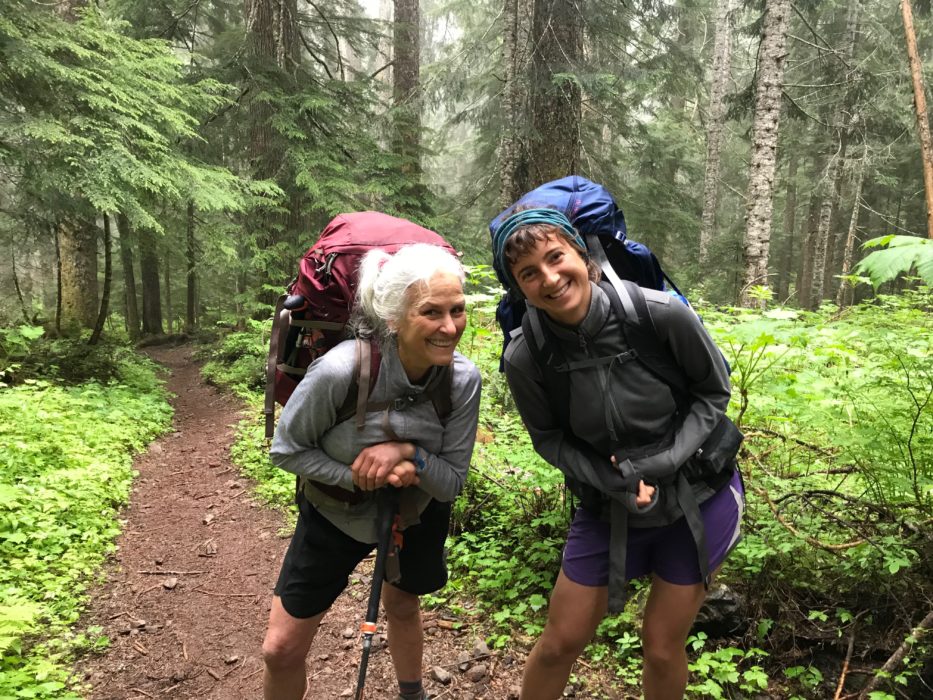 ---
Wild Society is an equal opportunity employer and we encourage qualified individuals from all cultures and communities to apply. We are a welcoming group and look forward to incorporating varied perspectives and life experiences into the growth of our organization.