In summer 2019 we are leading two co-ed Backcountry Field Study trips in the Olympic Mountains. Our camps introduce youth to a wealth of knowledge while exploring truly world class wild places. Register today.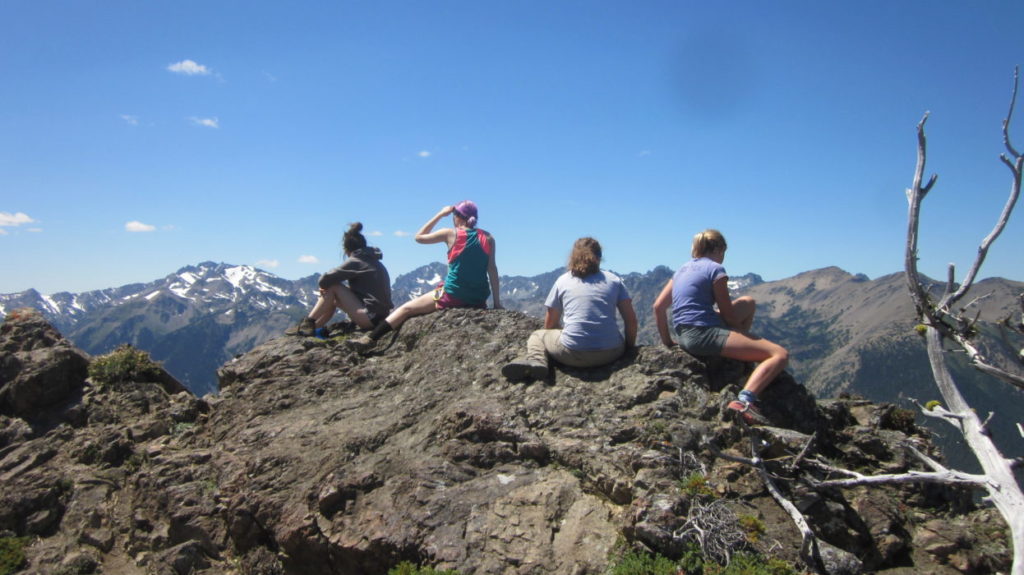 2019 Backcountry Field Study trips
Session 1: July 22–27, 2019
Session 2: July 29–Aug 3, 2019
Logistics
Duration: six days/five nights
Ages: 12-18
Gender: all welcome
Cost: $490
No prior experience necessary. Equipment loans, gear consults, and financial aid available. Staff to camper ratio is 1:5. Guides are trained in first aid and CPR, including one or more certified Wilderness First Responders.
About our camps
We build our camps on a foundation of respect and gratitude toward the living world. Our curriculum covers a wide range of skills and knowledge including trip planning, fundamentals of backpacking, survival techniques, ecology, ethnobotany, and natural science. Our guides have extensive backcountry experience, are certified in wilderness first aid and CPR, and are dedicated mentors. We want our campers to leave with the necessary understanding and skills to be able to enter the wilderness with safety, respect, and a sense of wonder and belonging.
On our Field Study adventures we get into the backcountry and spend entire days focusing on field naturalist, survival, and awareness skills in beautiful, remote, and vast country. This program is uniquely designed to create an opportunity to feel at home with backcountry living, natural observation, and inquiry. Backpacking days are interspersed with more intensive field study days, and we stay multiple nights at a few different camps. We partner with professional field scientists to add a strong hands-on component to our natural history curriculum.
Wild Society welcomes youth of all backgrounds, regardless of experience, access to equipment, or ability to pay tuition. Financial aid is available.